Lavie is passionate about the fine arts, music, and poetry. He was eight years old when he started playing the drums and trumpet in a marching band in his hometown. He then proceeded to play the baritone and trombone in youth symphony orchestras.
As a teenager he performed in various concerts, theatre plays, and on national TV, and participated in international competitions. Lavie composed music for brass instruments and for his indie music band, which he formed during high school. Although he was admitted to the prestigious national military orchestra, he decided to give up his musical career to focus on academic studies. He played the trombone in the university's orchestra but sold his Bach Stradivarius trombone when moving to Philadelphia to pursue his PhD.
Music, however, is still a passion and he continues to enjoy going to classical concerts, and particularly enjoys baroque music, both instrumental and vocal.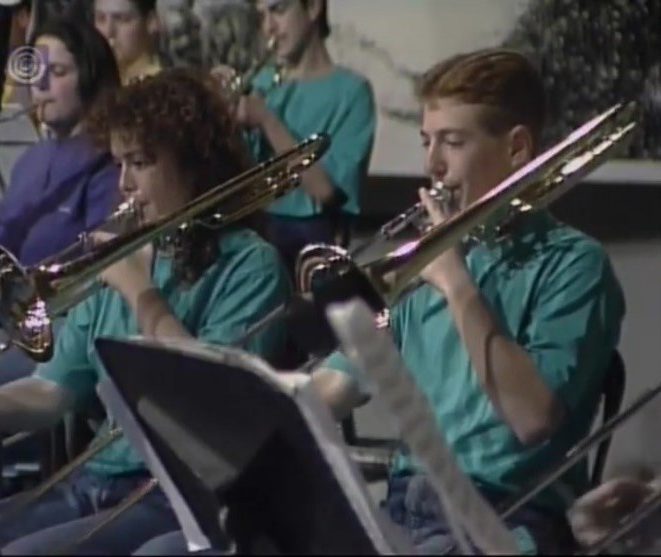 Lavie plays the trombone as a teenager on national TV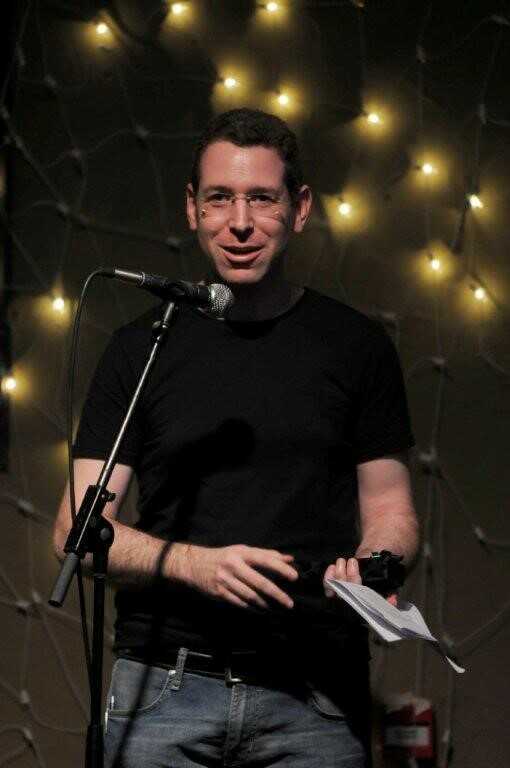 Lavie in the launch event for his poetry book "Evolution"
Lavie has written poetry since he was a teenager. He writes in traditional Hebrew, and his poems are structured, innovative, and complex, much like his academic papers. Critics note that his writing is personal, touching, and sentimental, with topics relating to love and loss.
Lavie published two poetry books, Evolution (2011), and Disenchantment (2017). His poems were featured in leading literature journals, book collections and radio shows, and have been studied in university courses.
Lavie considered writing poetry a form of therapy and stopped a few years ago when he felt he was fully healed. Nevertheless, he enjoys attending poetry reading events. If you wish to read his poetry, ask him for a copy of his books, which are now out of print. However, you will have to learn Hebrew!
Lavie, Dovev. 2017. Disenchantment
Tel-Aviv, Israel: Gvanim (In Hebrew)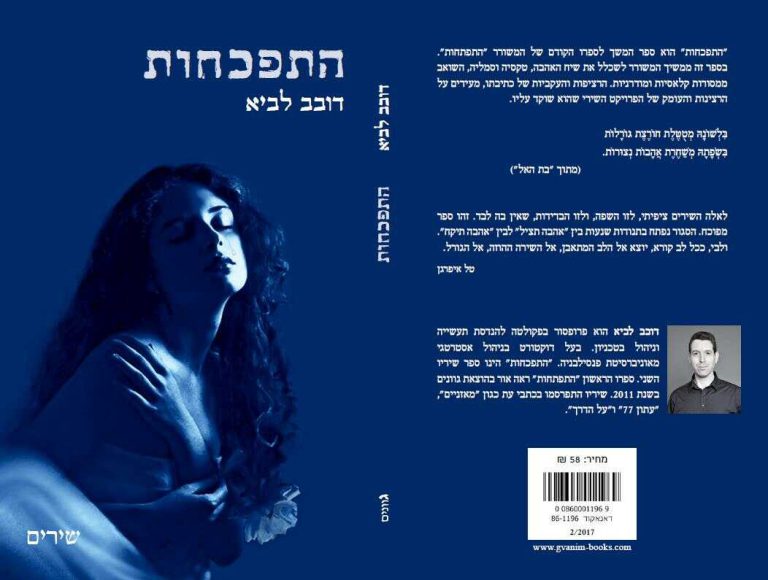 Selected poems read on Epi-log Radio program "Shirat Ha'Lev" #77 (February 19, 2017)
The book was featured in "Al Saf Sefer" program (March 6, 2017) and in the Northern Aspiration Group of the Israel Authors Association (April 2, 2017)
A poem "Kavlei Ha'etmol" was printed in the Culture section of the daily Ma'ariv newspaper (April 4, 2017)
A poem "Lo Tov He'yot" was printed in the Galeria section of the daily Ha'aretz newspaper
(April 13, 2017)
Selected poems published in the Ma'amakim Journal (Vol. 13, 2016-2017)
A poem was included in the "Shira Boeret" anthology (published in 2017)
A Poem "Milvadech" published in the Motive Journal Issue on "Virtual Reality" (Vol. 18, February 2017) and in the book "Makom Ba'or" (February 2019)
A poem "Hag Ha'or" published in the anthology "Shira Boeret" (September 24, 2019)
Lavie, Dovev. 2011. Evolution
Tel-Aviv, Israel: Gvanim (In Hebrew)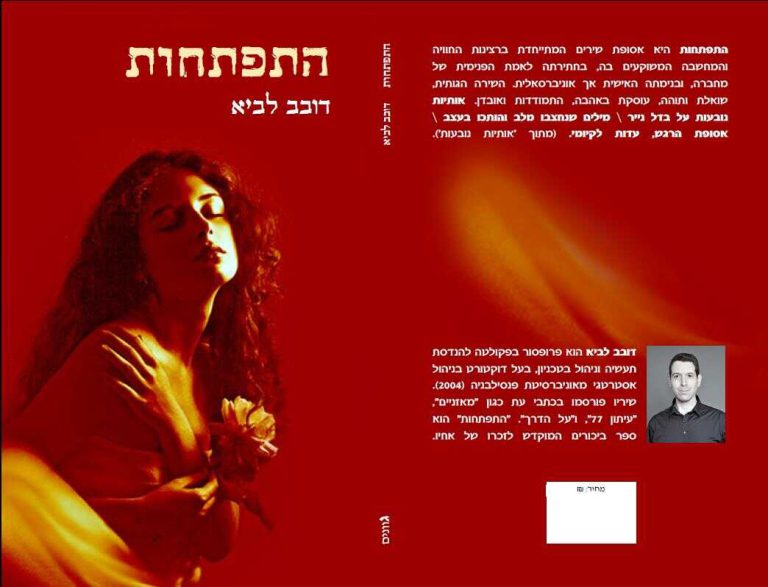 Selected poems published in Moznaim Journal (The Hebrew Writers Association in Israel, April Issue, 2011, p. 48), Iton77 Journal (Israeli monthly of literature and culture), Al H'aderech Journal (Issue 8, September, 2011), and Poem-a (April 30, 2011; September 26, 2011; January 14, 2012) among other outlets
A review of the book by Yehudit Malik-Shiran was published in Moznaim Journal (The Hebrew Writers Association in Israel, November Issue, 2011, pp. 52-53)
A poem read on a Channel B (Reshet Bait) radio program for the International Woman Day (March 11, 2013)